Вот такие виды сейчас из моих окон.

There has been a meme going around, with posting views from one's windows. I just moved this weekend, and these are the views from my windows.



1. Налево - река и горушки на ньюджерсийском берегу.

To the left is the Hudson river and the Palisades.




2. Прямо - соседнее здание (мое такой же веселенькой расцветочки, но другой формы).

Straight ahead - the next building over, the same color as mine but slightly different design.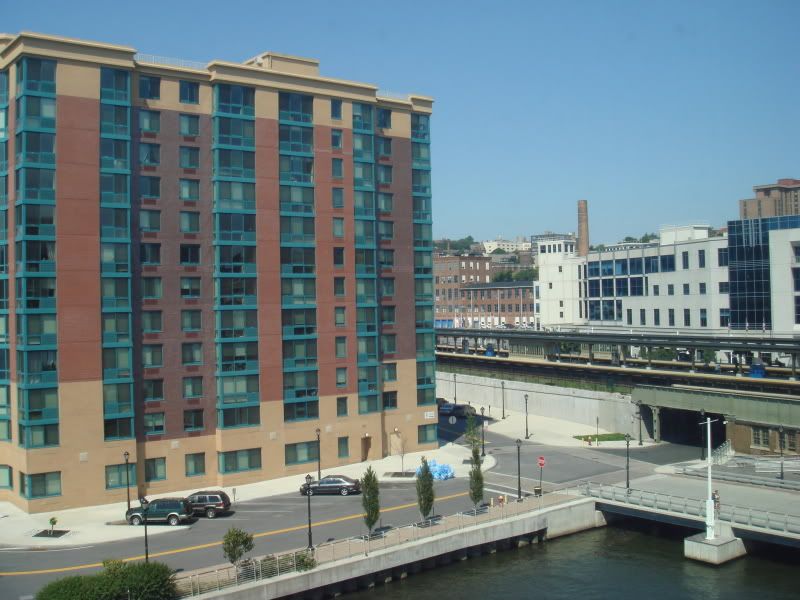 3. Направо - станция поезда (стоят как пригородные электрички, так и настоящие поезда, например, Бостон-Вашингтон), а за станцией белое здание - это библиотека.

To the right is the train station, and the white building behind it is the city library.